These seminars are eligible for CEU & NCQLP credits.
The IESBC is pleased to invite you to our April Landscape Lighting Workshop and Trade Show featuring Keynote Speaker Janet Moyer. Jan is a multiple award winning landscape lighting designer and author of The Landscape Lighting Book. We are also honored to welcome award winning lighting designer and published educator, Deborah Gottesman along with dynamic speaker Andy Occhionero.
The show will run from 8:00am until 2:00pm at the Holiday Inn Vancouver-Centre at 711 Broadway Ave. There will be new products exhibited by BL Innovative Lighting, Lumenpulse, Selux, BEGA, CDM2, BK Lighting, Louis Poulsen, Intense Lighting, SLS Lighting and more. Hot breakfast and lunch is included, along with appetizers throughout the day.
Seating is limited, so please register at your earliest convenience.
Event Schedule
8:00am – 9:00am Registration & Breakfast
9:00am – 10:00am Andy Occhionero: Selecting the Right LED Luminaire: What to Consider
10:00am – 10:30am Break & Networking
10:30am – 11:30am Deborah Gottesman: Developing Lighting Concepts: To Light, or Not to Light
11:30am – 2:00pm Lunch
12:00pm – 2:00pm Keynote Speaker Janet Moyer: Integrating LED into our Landscape Lighting Design

Topics:
Janet Lennox Moyer: Integrating LED into our Landscape Lighting Design
She will share how she visualizes an outdoor space to create a night environment. The way LED produces light varies significantly from 'other' light sources we have become familiar with, so the way we use them differs. Using day and night comparisons and halogen to LED, she will share how the LED technology radically changed landscape lighting.
Jan will discuss how LED lighting has propelled landscape lighting forward, providing more flexibility to create a successful solution. She will also discuss the complications that LED introduces compared to traditional technology.
Learning Objectives:
A. Difference in light production and the effect on lighting compositions
B. Advances that LED technology brings to Landscape Lighting
C. Cautionary issues to understand regarding LED technology
Deborah Gottesman: Developing Lighting Concepts: To Light, or Not to Light
Lighting layouts are not the same as lighting design. Quality lighting design begins with concept development – a form of programming for the visual environment that considers many elements such as perception, contrast, and visibility. This seminar outlines the steps taken on various diverse projects to address those essentials and create the desired mood, atmosphere, and functionality. The exterior lighting case studies span different sectors, from heritage to retail to residential, and identify the range of challenges that good design can help overcome, with many universal lessons.
Learning Objectives:
A. Appreciating the link between the overall project goals and the ultimate lighting layout
B. Grasping what it means to light with intention
C. Understanding the critical stages where lighting design fits into the overall project design process.

Andy Occhionero: Selecting the Right LED Luminaire: What to Consider
Understanding the basics of what makes a quality lighting system seems straight forward, but everybody's criteria is different, and sometimes the obvious for some is not considered by others…..Why is that?
In this presentation we will talk about the basics of lighting in a tangible way so we can transfer this information to real life projects and product selection. We will discuss the challenge of comparing similar products, keeping in mind what makes one system more valuable than another to the end customer. We will clarify what counts in specifying current technologies in exterior lighting products, and what are the risks and how long will these systems will really last?
Learning Objectives:
A. Describe the core product design elements which are essential to a quality LED fixture
B. Discuss the relation of L70 vs Lumen output
C. Discuss the process of LED binning and how 'bin-mixing' differs from single binned approach
D. Understand the difference between luminous flux and candle power, and how each is measured
About the Speakers:
Janet Lennox Moyer, FIALD, COLD
Janet Lennox Moyer, an internationally known lighting designer and recipient of many design awards, has judged lighting competitions and has been published extensively in magazines, newspapers, and books. She has taught all over the world since serving as teaching assistant for her undergraduate lighting course at Michigan State University. Ms. Moyer's practice has included interior, commercial, and residential lighting, but her emphasis shifted to landscape lighting in 1983.
Jan wrote the internationally acclaimed The Landscape Lighting Book.Originally published in 1992 with the second edition released by John Wiley in March 2005, the third edition, released in July 2013, integrates the disruptive technology LED how it is changing lighting and what to look for in the future.
Her projects include landscape lighting of Levi Plaza (San Francisco); the Detroit Civic Center; several city blocks in downtown Tacoma, Washington for Pierce Transit, incorporating a 200 foot long 'Waterwall'; interior lighting at the Skywalker Ranch (Nicasio, CA); and for a palace in Abu Dhabi; both interior and landscape lighting at the Far Niente Winery (Oakville, CA); a resort in Safaga, Egypt; and many special residential properties across the nation. Recently completed projects include: several areas of both the Chicago Botanic Gardens and the Olbrich Botanical Gardens, in Madison, Wisconsin; a Palm Aboretum and Conservatory in Northern California; private homes and gardens from the Hollywood Hills to Maine, from Montana to Bermuda; several estates in New York, and an abandoned marble quarry in Vermont.
Deborah Gottesman, P.Eng., MBA, LC, Assoc. IALD
Deborah Gottesman is the principal of Gottesman Associates, an award-winning architectural lighting design firm established in 1999, with distinctive expertise in sustainability and heritage applications. Deborah's 25+ years in all facets of the lighting industry, including design, engineering, management, education, and manufacturing gives her a unique contextual understanding of lighting from all perspectives. Deborah has successfully worked on projects in many sectors, and has taught lighting at all levels to a wide audience from students to senior architects. A past president of the Toronto Section IES, Deborah has been involved in the IESNA at local, regional, and international levels, and was awarded the Toronto Section Service Award in 2013.
Andy Occhionero
With 19 years of manufacturing and sales experience in the lighting industry, Andy Occhionero started his career in lighting with a small custom lighting manufacturer that specialized in custom exterior high performance area lighting.
Joining in 2004 what is known today as Lumenpulse Lighting Group, Andy has acquired an extensive knowledge of LED systems and components with first-hand experience in design, manufacturing, sales, and lighting applications. His expertise has led him around the globe to work with Architects, Lighting Designers and Engineers to help promote the art and function of Lighting.
---
IESBC Industry Partners
Platinum Partners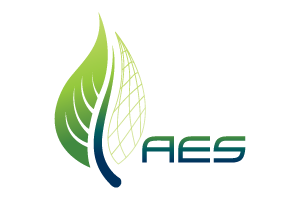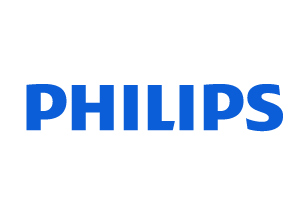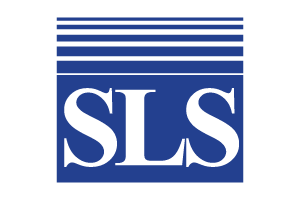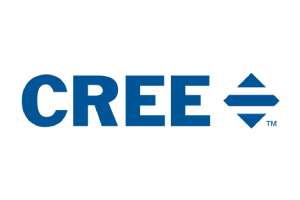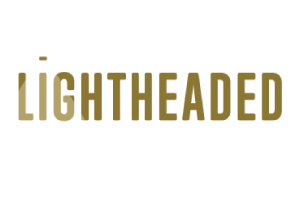 Gold Partners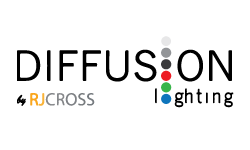 Silver Partners